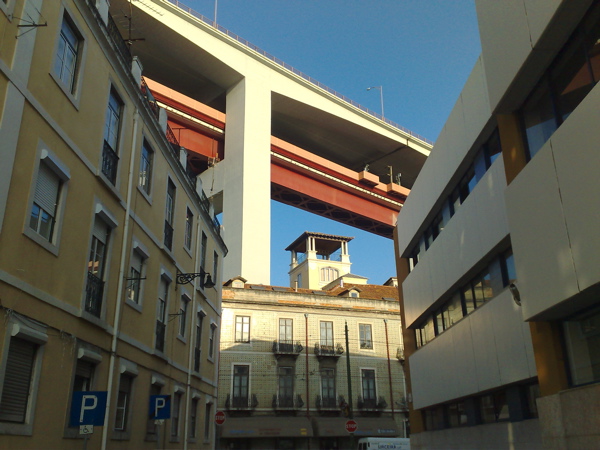 My task at this conference was to talk about the delightful development of e-tutors and trainers. This gave me a chance to re-read John Heron's 'up-hierarchy' (don't ask*) which when interpreted in a learning context gives strong support for offering digital creativity, inquiry-based learning and opportunity to negotiate and choose the curriculum. Delight in learning is not just an entitlement for moral reasons, but effective when seen in this way.
By the way, got completely obsessed by the suspension bridge out of my Lisbon hotel window, which constantly found its way into every photo!
*Heron, J, Feeling and Personhood: Psychology in another key. London and Newbury Park, CA: Sage, 1992.