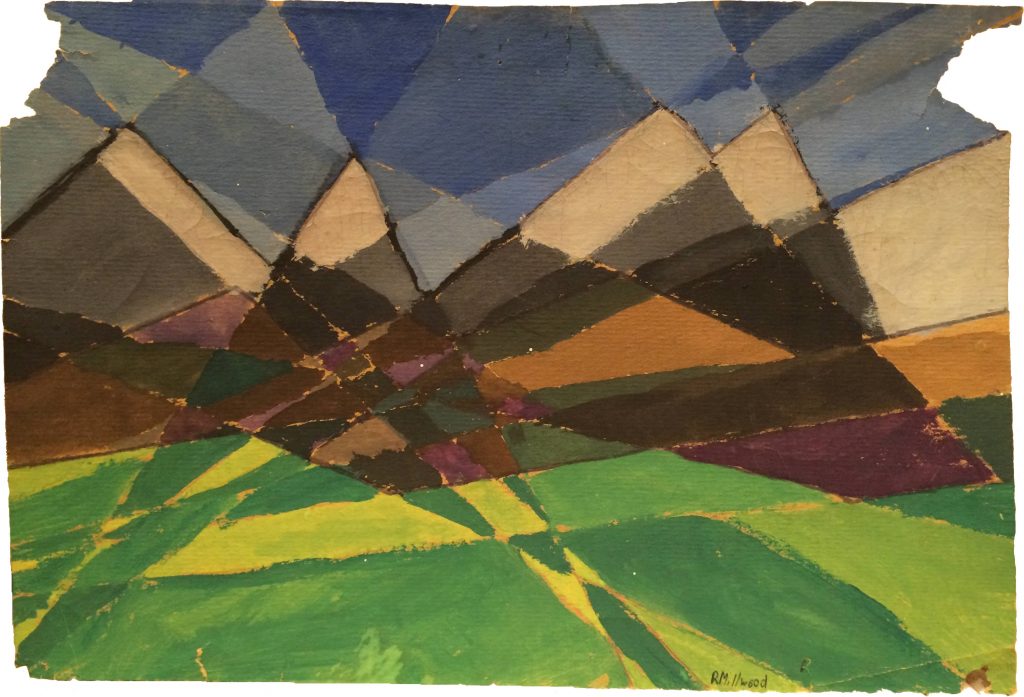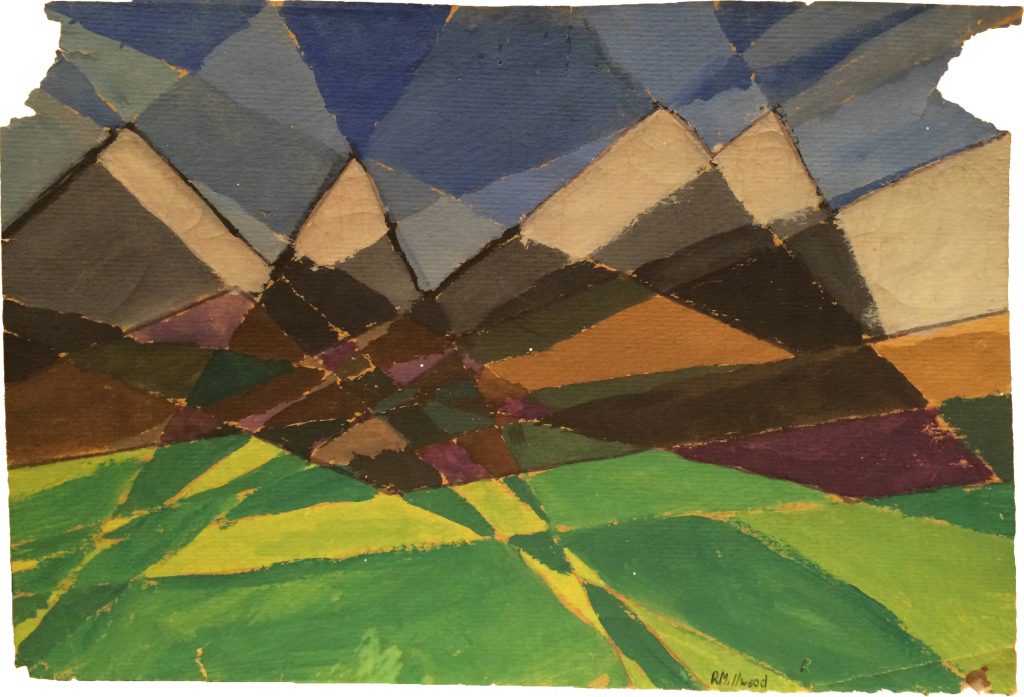 I recently made a presentation with Mags Amond at the Art Teachers Association of Ireland's 2017 Annual Conference in the National Gallery of Ireland. I spoke a little about technology and learning, technology and art and then gave some examples of our own experiences and thoughts. You can read our presentation 'LED by the heart' here.
Included was the picture above, which I painted in school in 1971 following an algorithm given to me by my art teacher. I remember being satisfied with the process and the outcome, and the pleasure never went away. This was what the teacher asked me to do:
Draw a steep zig-zag line to make a mountain range

Draw a less steep zig-zag line to make a range of foothills

Draw a smoother zig-zag line to make rolling countryside

Extend the lines thinly to divide the space into geometric sections

Paint the sections using sky, mountain, hill and field colours
I have since written a computer program in Snap to do this automatically.
Mags demonstrated to the teachers how simple electrical circuits work, and later we encouraged them to 'pimp their badge' with LEDs, coin batteries and decorations.

Other examples I showed included the use of Snap by young children to program lights on the front of a four floor building at the Scratch Conference in Bordeaux this year, the use of light emitting diodes with micro-controllers to make wearable electronics and programming an embroidery machine to make patterns:
Our proposition to the art teachers, was that computational thinking and computing might be something they have the aptitude for, confirmed by Keith Gregg's MSc dissertation.
We also proposed that STEAM (Science Technology Engineering Art and Mathematics) might better be written ASTEM, putting the art first, and themselves taking a lead in developing computing in their schools.