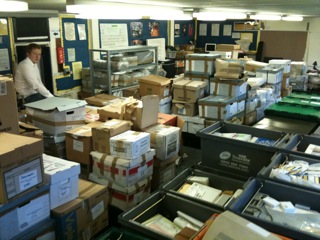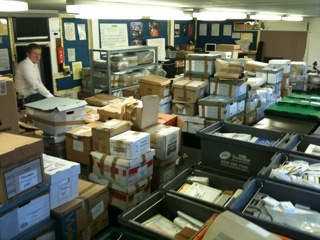 On Monday 15th Feb, the National Archive of Educational Computing moved to its new home, bringing it to a spare school science lab from a storage facility. Now the work can begin to make sense of it all and enhance the web site.
Thanks are due to Keith Lashmar of Chelmsford Van Hire and his tireless workers, together with Maureen Gurr and Patrick Millwood for helping to make it a smooth and well-organised move.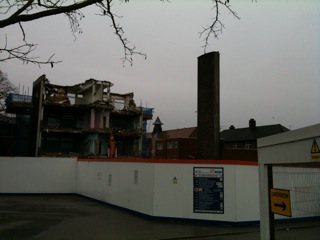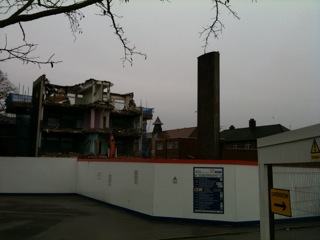 By coincidence I was in Chelmsford the next day, and saw the last room of Ultralab about to be demolished – we were on the top floor of this building. A sad day.