On Friday, I left my meeting in London and set off from Liverpool Street Station to Essex (the only way is Essex, I live in Brentwood).
"It was as if the daylight had changed with unnatural suddenness, as if the temperature of the evening had altered greatly in an instant or as if the air had become twice as rare or twice as dense as it had been in the winking of an eye; perhaps all of these and other things happened together for all my senses were bewildered all at once and could give me no explanation."

from the The Third Policeman by Flann O'Brien (Brian O'Nolan)
I didn't get out at my usual stop, but instead the train continued towards Southend and I disembarked (thanks Sasha) at Southend Airport.
Had I fallen asleep on the journey? Was I in a dream?
I got on a plane to Dublin and found myself inveigled into a secret-service plot to surprise my friend Boyd for his birthday. A black limousine met me at the airport with good friend, colleague and Boyd's partner Eileen and Tom 'No. 1 son', who whisked me to a pub to mark time with Eileen's old friends (and a Guinness). Then we collected Zac 'Besty' (George Best? Animal? or simply the best?) and finally we hid in Findlater in Howth to await the birthday boy. Hosted by Sabine, we enjoyed a fantastic sea-food skillet and laughed and lived our love of family. Aoife offers me a bed for the night and she and I have a cracking conversation long past my bed time.
A very good dream indeed.
Saturday, like in all my best dreams, was spent at a stimulating Association of Teachers' / Education Centres' numeracy conference, re-connecting with Eileen Two and meeting the vibrant Dolores Corcoran (where were you Elizabeth?). I guess I should have been suspicious of the conference title – 'Does it All Add Up?'
Later the birthday party continued with Boyd and Eileen's neighbours and friends – more cracking conversation and such warm, good people.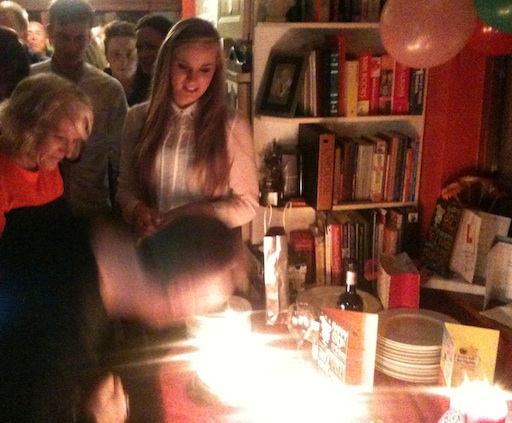 Food from Joan (now known as Jo-an-issima) was spot-on, with the shiniest cutlery and glasses. Sing-songs and good company. Shared a brilliant falling star with Aoife and I had to be taken home by the delightful Nessa. It's not usual to sleep in dreams and I didn't sleep much before Sunday morning. On waking to a dawn over Dublin Bay, I am off in another limo, to the airport, to fly to London Gatwick.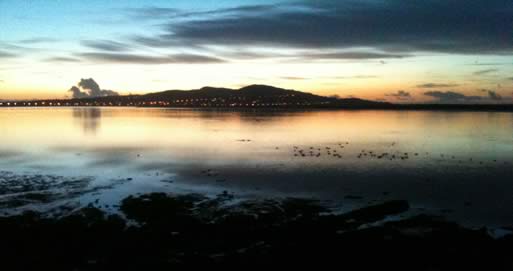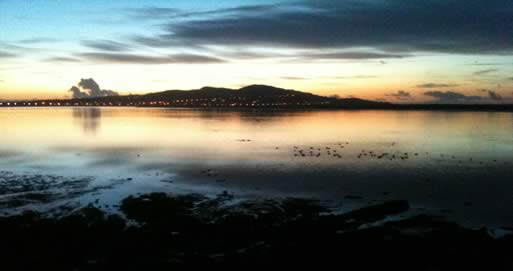 I then enter another level of dream – 'in transit' – like the novel by Brigid Brophy, that I marvelled at as teenager. Vana arrives and we work on categorising future trends in TEL before a flight to Turin, Italy.
We meet Katherine, who drives us to Pollenzo in Bra, to L'Agenzia di Pollenzo 'si fa in quattro' the international headquarters of 'slow food'. The 'quattro' are our hotel Albergo dell'Agenzia also housing Guido Ristorante Pollenzo, the Banco Vino (wine bank) and best of all, the University degli  Studi Scienze Gastronomische (University of Gastronomic Sciences) – "the first academic institution to offer an interdisciplinary approach to food studies". The whole campus is built on part of the UNESCO World Heritage site of King Carlo Alberto's 1835  Savoy Estate, which in turn is built on the Roman town of Pollentia.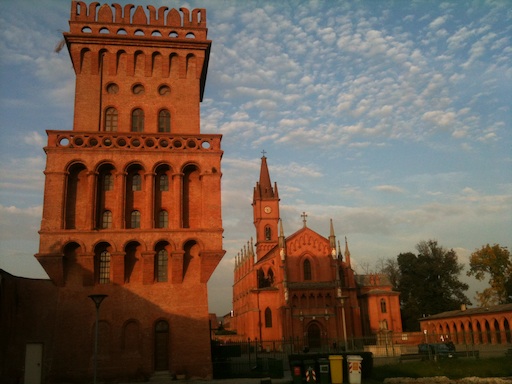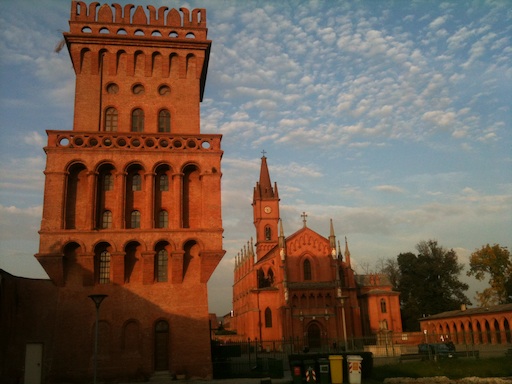 I sit down to dinner with Vana and Katherine:
antipasto – Sformato di verdure con crema di Roccaverano

primo – Tajarin al sugo di salsicca di Bra

secondo – Brasato al Barolo con patate al forno

dolce – Panna Cotta
with a powerful Barbaresco from close by, and we speak all night of creativity.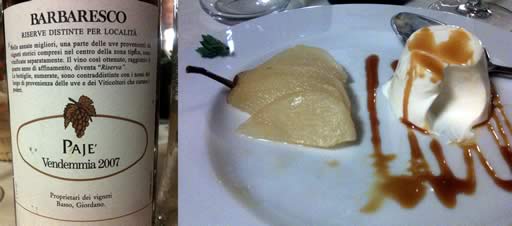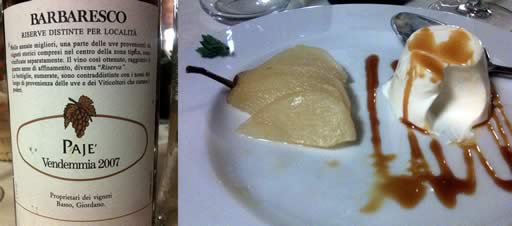 In this heavenly dream, I wonder how did I deserve or manage such a dreamy, surreally wicked dream weekend, at such times in higher education…
"…with the drink trade on its last legs and the land running fallow for the want of artificial manures" ?

from the The Third Policeman by Flann O'Brien (Brian O'Nolan)
I began to realise, unlike the narrator in Flann O'Brien's The Third Policeman, who doesn't know he is in hell, that I must be in heaven and that I passed in my sleep on the train from Liverpool Street.