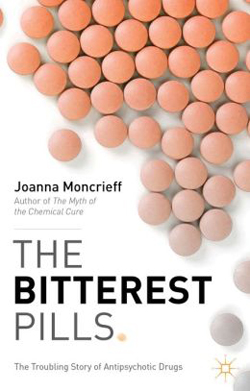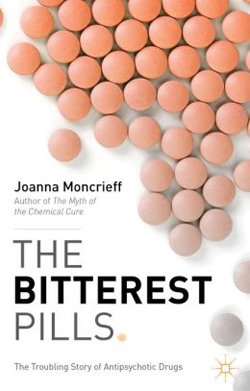 I have recently read this excellent book  about research into the drug treatment of mental health conditions.
My review which offers an overview and my opinion is at the end of this post, but you may find it even more useful to listen to the author speak about the issues in this video made by the Open Paradigm Project.
The book made me think hard, and raised some very serious questions for me about our confidence in the 'gold standard' – double blind medical trial research data – which is held up as such a paragon of reliability. It is particularly annoying to think that education research is criticised as not being rigorous enough in comparison, when such a large scale failure of scientific thinking is reported.
The story, which tells of hubris and ambition amongst scientists, corruption from big business and the damage done, especially in relation to children, is enough to make me angry, but it also inspires me to look for parallel concerns in education.
One such concern is about the confusion between the organ which we call the brain and the phenomenon we call the mind. The story of drugs used to treat complex disorders of the mind is one of treating the brain with blanket interference at the level of the neuron and synapse, and then trying to explain the effects at the level of the mind.
It's a bit like suggesting rain as a solution for society's ills. Clearly rain has an effect on society's functioning, but it has an indiscriminate dampening effect which doesn't explain, predict or cause something like war, for example, although it may make for a temporary cessation if heavy enough. Indeed, it could be that such a break from the routine of war may help peace efforts to succeed. But nobody is confused that the rain is curing society's problems in the way that 'antipsychotic' drugs are foolishly thought to target mental conditions.
These two things, brain and mind, are for me on completely separate 'trophic levels', using the language of the ecosystems of food chains, just as rain and society are. One affects the other but not in simple ways that can explain the function of the mind through specific events in the brain nor vice versa, for that matter.
So, this analysis leads me to be cautious of any scientific report that attempts to relate brain biology directly to teaching and learning, although I have every confidence that hydration is important for our brains to work well and thus we should provide safe drinking fountains in schools, just as I find at Trinity College Dublin on every floor. Did I mention I now work there? 🙂
A must-read for anyone concerned with the well-being of society
In this book, Dr Moncrieff explains carefully, soberly and with considerable academic integrity, how the world of psychiatry has become distorted by its own desire for recognition as a medical profession, its dubious assumptions about the nature of mental conditions and by the efforts made by drugs companies to increase their business.
Dr Moncrieff explains how the desire for psychiatry to be as scientific/medical as other areas of health has led to rushed conclusions about the link between brain chemistry/biology and complex mental conditions of the mind such as schizophrenia, manic depression and anxiety.
The assumption made is that a chemical imbalance in the brain requires toxic 'antipsychotic' drugs to counter it, and like insulin for diabetes, over a lifetime since it is a permanent deficiency in the brain. This assumption is shown to have little or no evidence to support it, yet is the mainstay of modern psychiatric practice. Dr Moncrieff proposes an alternative view, that the drugs are simply suppressing brain activity, and thus appear to 'cure' mental conditions. The trouble is, whichever view is taken, the drugs have toxic effects which are in many ways no different those from the illegal drugs taken for pleasure that we criminalise in society. These effects are downplayed as 'side effects' despite there being substantial evidence of long term damage to body and brain health.
Dr Moncrieff shows how drugs companies, keen to maintain and improve their business, have funded research which shows marginal and questionable improvement through their drugs and have suppressed negative reports. Despite contradictory results, this 'research' is followed by advertising and efforts to shift the wider society understanding of mental health, so that patients demand ever more drugs to 'cure' their sometimes modest problems, now made to sound like serious illnesses.
The distortions to academic practice, pyschiatric prescription and most damning of all, the attempts to treat young children with toxic drugs are revealed by Dr Moncrieff with careful attention to the published record in a convincing manner, providing a solid basis for further debate.
But, most damning of all, is the experience that Dr Moncrieff reports of a refusal in the psychiatric world to engage with these issues or to properly discuss the ethical dilemmas that arise. I found myself intrigued, challenged but ultimately enraged by the failure of the academic/medical professionals to 'do no harm'.
I recommend this book without reservation to anyone prepared to think hard about these issues, and who perhaps has been unaware of concerns about mental health treatment and the huge cost to the well-being of society. It is then for us to take up the challenges Dr Moncrieff has described and ask how are we and society to respond?