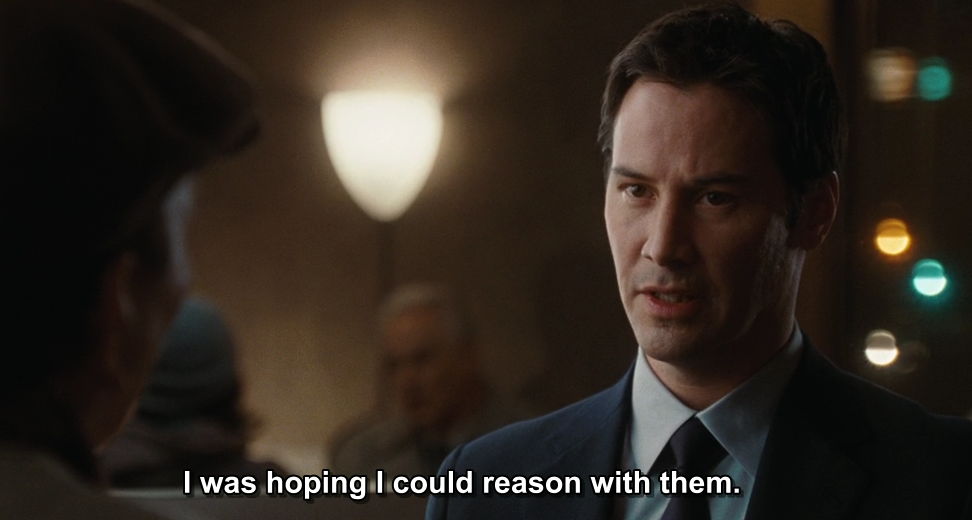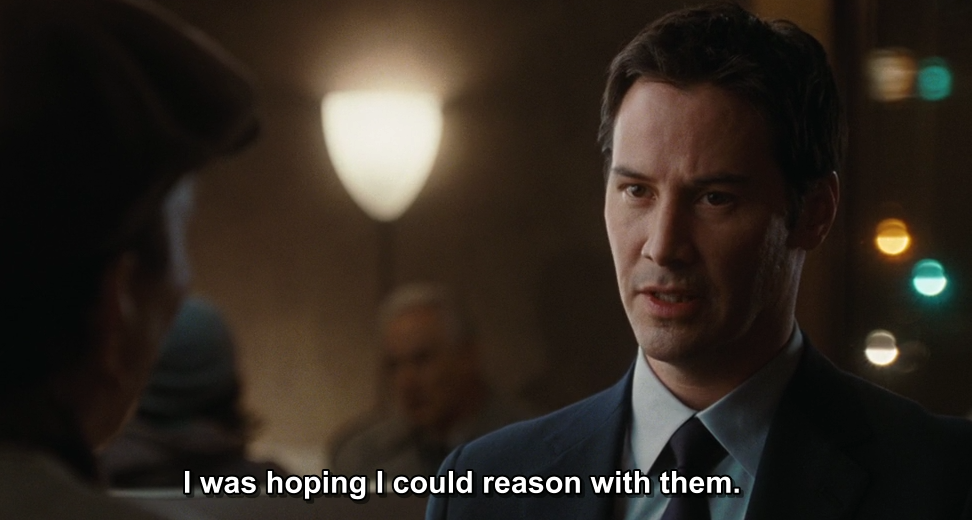 One of my leisure activities is to screen films in the context of university outreach and a community film club. This blog is about an issue which has come up in that context.
Subtitles or captions are increasingly commonly available on films, particularly those distributed on DVD or Bluray disc. They can be switched on simply to display what is spoken, or they can be descriptive of the sounds generated by action in the film – audio description. This can help viewers who are hard of hearing, profoundly deaf or where the film's spoken language is not the viewer's mother tongue. But it is not only these viewers who benefit as this BBC article argued over ten years ago. Others express humorous, but strongly felt views about showing subtitles.
In my current practice,  we show subtitles for foreign language films, since predominantly the viewers' mother tongue is English – their need is only to understand the words spoken, since most can hear and interpret other sounds.
Of course this is a compromise – the subtitles interfere with the picture, distract us from the action and demand eye movement and concentration when the visual aspect of the film is arguably more important. Nevertheless, we make that compromise in order to comprehend the film.
When we screen English language films, we only show subtitles if they are available and if we think there might be some difficulty in understanding the spoken word. This may be due to actors' pronunciation, because it is poorly recorded or if there is significant interference from music or sound effects . A good example occurred when screening The Angels' Share, in which the actors speak with broad Scottish accents.  So we try to make that judgement in advance of the screening on a case-by-case basis.
The problem
Recently, there was a call to show subtitles on English language films in order to welcome deaf and hard of hearing members to screenings. There are over eleven million hearing impaired in the UK (one in six) and this is even more prevalent amongst an elderly population, where more than 40% of over 50 year olds suffer from hearing loss. This proposal met with resistance, with some arguing that it spoilt enjoyment of the film and was not what viewers expected.
So what is the right thing to do?
Alternative solutions
As well as showing subtitles, there are other technical solutions that might help and there is good advice available from a range of sources, for example this from Cinema for All.
In brief, one can install sound-loop systems which amplify specific sounds, feeding them directly to a hearing aid. These cost money to install in the fabric of the building and are most useful to hard of hearing or deaf viewers when there is interference from other sounds. Infra-red transmission to headphones can also achieve this outcome, without the expense of building modifications.
For viewers with English as a second language, who do not need amplification but translation, subtitles can be viewed on a smartphone with specialist equipment to transmit this data. Clearly this means moving the eyes even further away from the action.
Each of these alternatives involve investment and do not cover all viewers' need, but offer a different compromise. Simply amplifying the film's sound is not adequate to address the diversity of hearing needs as one blogger points out. The advantage of switching on subtitles on the screen is that it costs nothing – an important issue for amateur organisations, and certainly the best option in the first place.
Mainstream cinema policies
Mainstream cinemas do try to support those who would benefit from subtitles, but arguably by supporting access rather than inclusion. They schedule screenings where subtitles are shown for specific times and these are rarely convenient for those working and don't make it easy to join in a social event with friends and family. See for example the Odeon's policy. 
It is also quite difficult to search for such screenings, so going to the cinema becomes a planned activity rather than a spontaneous pleasure.
Finding a subtitled screening
To tackle this problem, the website Your Local Cinema is dedicated to identifying when cinemas are showing subtitled and audio description films for the hearing or sight impaired. It explains the case for screening films with technical support of all kinds to create an inclusive cinema for all. It exhorts cinemas to provide an equal service so that a diverse public can enjoy the cinema experience with family & friends, and it is supported by the Cinema and Television Benevolent Fund, UK film distributors (via the FDA) and the British Film Institute.
Through a competition inviting messages about subtitles they have created a list which is worth reading through to get a flavour of the range of experiences and wishes. This is a selection from that site:
"I know quite a few people who, like me, have become disabled in the prime of their lives. I served in Iraq, came home last year with permanent damage to my hearing. I can still enjoy music, it's just not as clear as it used to be. I find I now read a lot of song lyrics! Never really bothered before. Same with films. I can still enjoy them with a little 'assistance'. In this case, subtitles. I only go to the cinema now if the film is subtitled. Thankfully most are these days."

"[my mother] has stopped going to see English language films as, even with hearing aids, she can't really hear them properly (Also because sound levels fluctuate so much in movies that she has to keep on fiddling with aids). Waiting till something comes out in DVD is really not the same."

"I think subtitled cinema is great, When i lost my hearing i thought my social life was over but subtitled cinema has proved me wrong!"

"I can honestly say that subtitled cinema has been a dream come true. It's given me & my mum the chance to share quality time together. She's profoundly deaf since she was aged four, preventing her from enjoying the cinema (whooping cough took her hearing away)."

"After I saw Inception (with subtitles, of course which I'm very grateful, cheers) I bumped into a friend who was working there at the time told me there was a hearing woman (who went to the same screening as me) made a complaint that there was subtitles on the screen! This totally annoyed me over the fact she did once not think of how lucky she is, that she can come to a cinema to watch any film at any time of any day whereas the rest of us with hearing difficulties has one or two subtitled film per week, sometimes none if those listed films aren't our cup of tea. (And also why she came to see the subtitled film in the first place anyway, oh deary me!)"

"For years, as a teenager, all my friends would always want to go the cinema, so I'd go along, pretend to know what happened, and laugh when everyone else laughed at something funny.

But now subtitled movies allow me to enjoy watching films with my family and friends. I can talk about what happened in the movie and laugh along with the jokes – not because everyone else laughed! Best invention ever!!"

""I'm hard of hearing. Subtitles are a godsend when visiting the Cinema, or watching a DVD at home. As a person of a certain age I only wish we had them back in the forties and fifties, when Brando and other Method actors were mumbling their way through various movies!"

"My wife is deaf and finds the high sound levels are useless to her, as is the loop system. I have only praise for the companies involved in producing subtitled facilities – they make the world of difference."

"Hard of hearing folks without a hearing aid rely heavily on subtitling. Being able to go to the cinema and see a subtitled film really reduces the isolation they live with."

"I have a friend whom English is her second language so reading the words as they're said helps teach her the language."
Conclusion
This issue is problematic and any solution involves compromise. My view is that the compromise of always showing subtitles is worth making in order to be inclusive and reduce social isolation in a small town with no cinema and an ageing population. I have become convinced that this is the best way to welcome the deaf, hard of hearing and those with English as a second language to watch and discuss films with their friends and families.
What do you think? Please feel free to express your views by adding a comment to this article or emailing me directly at richard.millwood@gmail.com.